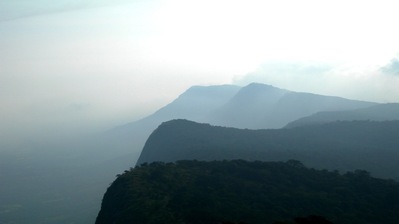 Trekking
Nelliyampathy hills is very suitable for Jeep riders, Trekking , & those who love Natural beauty. We assures you an adventurous trekking & helps to enjoy the beauty of valley. On the way of trekking you can view wild animals, because the off-road trekking is through the forest area.
Bird Watching
Nelliyampathy hills have a wide variety of bird species. We will take you at bird watching spot at early morning, where you can view various birds like Falcon, Bulbull, Pigeons, Raptors, etc. You may get amazing photography of birds also.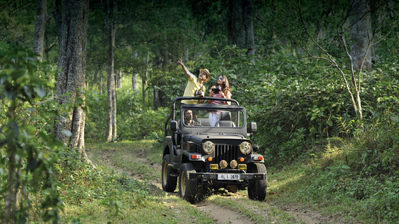 Jeep Safari
We offers an amazing Jeep safari through Nelliyampathy hills. The main attractions in Nelliyampathy is Seetharkundu Viewpoint, Palagapandy Estate, Mampara, Padagiri & Seetharkundu Waterfalls. We will take you to multiple beautiful locations during Jeep safari. We also arranges a Night Jeep safari also..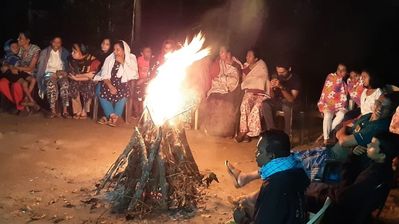 Campfire
Any trips to such beautiful hill-station with friends and family is incomplete without a campfire and we understand it very-much. So we will arrange all the required for the same, so that you all can enjoy campfire to its fullest.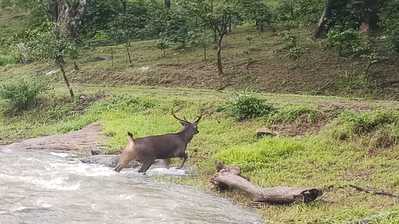 Sight Seeing
From gorgeous view points to tea plantations to water falls, the list will go way long. Briefly speaking, Nelliyampathy offers a plenty of options to tourists to watch and explore. Lot of tea estates including POABS tea estate, coffee plantations, guava plantations, etc are some notable among the different plantations. You can watch multiple waterfalls, but most of them reaches the ultimate beauty during rainy season. Lot of view points are there, which begins in your uphill journey. Come and explore this beautiful hill-station to its fullest with us.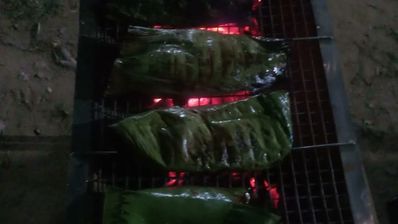 Delicious Food
We at our resort will provide you the choice of multiple cuisine as per your requirement. People love our authentic malabari cuisine the most. We do facilitate for the barbecue preparation for our guests, as per their requirement. With these delicious food, make your trip more sweeter.